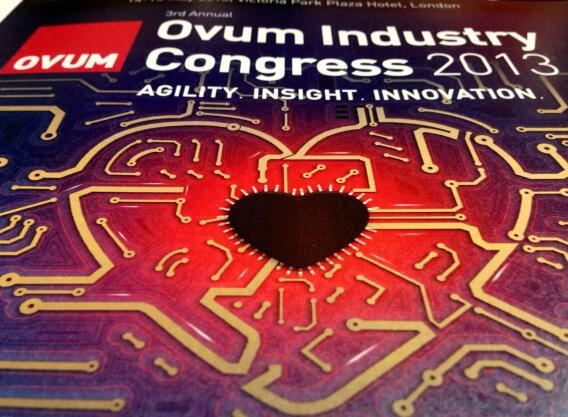 If your research firm was a car manufacturer, which one would you be? In the early 20th century, there were hundreds of cars manufacturers and automobiles bought by nobility and industrialists. Fast forward to the present day: mass production has made them accessible to virtually all households and there are now fewer than 10 global car manufacturers. The story is much the same for IT, only on a 30-40 year time frame: just like Hispano-Suiza, few remember Prime Computers, and servers are now bought by business types rather than being operated by an army of lab coats. In other words, IT is becoming more normal from all aspects: financial, procurement, usage… yet more pervasive than ever. Just like you would not think of riding on horseback to fetch your loaf of bread, who could do without accessing email on their smartphone?
Along with its ICT substrate, the industry research microcosm is experiencing those mutations: there are still some artisans but at the other end of the spectrum Giga, Meta, Yankee have all been swallowed up.
We're back from the Ovum Industry Congress that took place on Tuesday and Wednesday this week (15-16/05/13) and it dawned on us to compare research firms to cars. Gartner? Global and reliable just like VAG (VW for DataQuest, Audi for EXP, etc).  IDC? Global and predictable, just like Toyota. Forrester-Giga? Overall good with some blind spots but also flashes of genius -a bit the Fiat-Chrysler group.
Where would you place Ovum then? We would venture the proposition that they're quite like Subaru plus GM: quietly competent in IT, yet dominating the telco segment.
Or would you have other choices?
More to the point, we met with Steve Hotham (LinkedIn), the new Ovum MD  and the two segment heads of the IIAR Global Firm of Year 2012: Richard Mahony (@richardmahony, LinkedIn) for the telco arm and Ian Charlesworth (@ian_c_worth, LinkedIn) on the IT side.
For AR professionals, the choice of Steve to succeed Brett Azuma means continuity – always good news. Indeed, Ovum has a turbulent past, but has been flying solo since its independence day. Over the past few years it has made measurable progress without rocking the boat too much, despite some streamlining in its operations and sales – including the closure of Butler's historical Hull HQ. There's been many speculations around Ovum over the last few years, but our personal opinion after considering several confidential sources, is that Ovum is stabilised; we don't anticipate any ownership changes in the near to mid-term horizon for the least, including further structural changes within Informa.
On the telco side, Ovum claims to be the largest player: in addition to its 60 analysts, it is the only analyst house covering the industry end-to-end; from enterprise to consumers and from devices to wholesale, including key regulatory capabilities.
On the IT side, despite its relative lack of market presence, Ovum analyses 11 industries and technologies – mostly software plus services – and has in the region of 15,000 enterprise subscribers.
This two-pronged approach has the potential to put Ovum in a very desirable position, thanks to the convergence of IT and telecoms. It also has a few 'golden nuggets', such as a new decision matrix (more details to come in a call for IIAR members), a strong ANZ presence (especially in the Public Sector), the analysts' experience and seniority (allowing them to be trusted advisors to businesses) and a healthy and steadily growing consulting organization. We'll be watching with great interest its progress on converging its offerings across both industries. Another point of interest is how it grows its events into a profitable business, certainly an area where it can capitalise on Informa, the largest global business conference company bar none.
Its size also has undeniable advantages, such as agility to move in developing trends and ease of conducting business – something AR pros often complain about when talking about rivals.
Bottom line:
Ovum remains a credible analyst firm in its key markets, is developing in ANZ and is certainly influential in key segments and geographies

AR pros should look for opportunities to leverage this 120-analysts strong firm, while watching for coverage gaps

AR pros should consider Ovum's vertical technology expertise when creating vertical AR plans/programmes as it's part of its DNA

Like many other research firms, Ovum needs to more clearly articulate its differentiation and generate market awareness via sharper thought leadership
By:
Older posts on Ovum