Our next IIAR Forum in London is going to be a very special one!
We have two fantastic speakers lined up and are extremely privileged to be able to host such distinguished guests in what we believe will be a truly valuable Forum for all those in the AR profession.
Please mark your diaries: Thursday 27th September, 4-6:30pm BST
Forrester Research Chief Marketing & Strategy Officer, Tom Pohlmann will be making his way from the US especially to meet with IIAR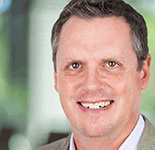 members and discuss Forrester Research's plans and strategy. This is a unique opportunity to speak with and hear from one of the most influential executives within Forrester Research and have your questions answered directly on the future of the company and why you should continue your investment as a client / prospect.
In addition to that we have Dr. Neil Pollock, Reader in Information Systems from the University of Edinburgh School of Business who has carried out the first ever academic study of industry analysts and the kinds of influence they wield on IT decision makers and IT vendors. His talk will report on some of the top line findings of this research. Continue Reading →